Clutch NYE – Cleveland Masonic Auditorium
Clutch NYE – Cleveland Masonic Auditorium 12/31/18
What a way to start the year off. With a true bang.  Clutch came to Cleveland and really set the mood for destruction.  It was evident that this band were extremely on top of their game, especially for a holiday event like this.
Clutch provided the fans a nice array of hits from their extremely strong catalog. It was nice to see the audience really getting to know the new material.
Seeing that this was NYE it was really surprising to see how packed th
is place was.  It was really easy to know that Clutch is in town and it didn't matter if it was a holiday. People wanted to be surrounded by their idols, their rockstars!
Clutch Tour
CLUTCH's  "Book of Bad Decisions Winter Tour 2019"
Tue/Feb-19        Columbia, SC @ The Senate
Thu/Feb-21        Nashville, TN @ Marathon Music Works
Fri/Feb-22          Fayetteville, AR @ Majestic
Sat/Feb-23         Austin, TX @ Stubbs BBQ
Sun/Feb-24        Baton Rouge, LA @ Varsity
Tue/Feb-26        Springfield, MO @ Gillioz Theater
Wed/Feb-27      Des Moines, IA @ Wooly's
Fri/Mar-01         Billings, MT @ Pub Station
Sat/Mar-02        Missoula, MT @ Wilma Theater
Fri/Mar-08         Wichita, KS @ The Cotillion
Sat/Mar-09        Oklahoma City, OK @ Diamond Ballroom
Sun/Mar-10       Lincoln, NE @ Bourbon Theater
Wed/Mar-13      Chicago, IL @ Concord Music Hall
Thu/Mar-14        Green Bay, WI @ The Distillery
Sat/Mar-16        Snowshoe, WV @ Ballhooter Spring Break @ Snowshoe Mountain
Mon/Mar-18       Buffalo, NY @ Town Ballroom
Tue/Mar-19        New York, NY @ Irving Plaza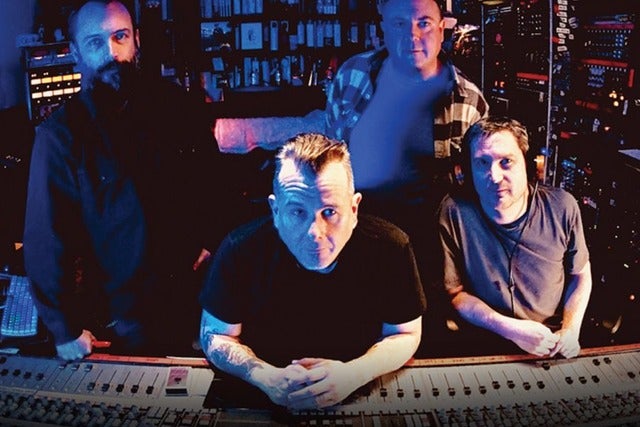 Setlist
Weird Times
How to Shake Hands
The Mob Goes Wild
Ghoul Wrangler
Earth Rocker
Crucial Velocity
Burning Beard
Noble Savage
(followed by NYE Countdown)
The Yeti
D.C. Sound Attack!
In Walks Barbarella
The Soapmakers
Firebirds!
Electric Worry
X-Ray Visions
Encore:
Big News I
Big News II
Cypress Grove
Photos by Ed Battes