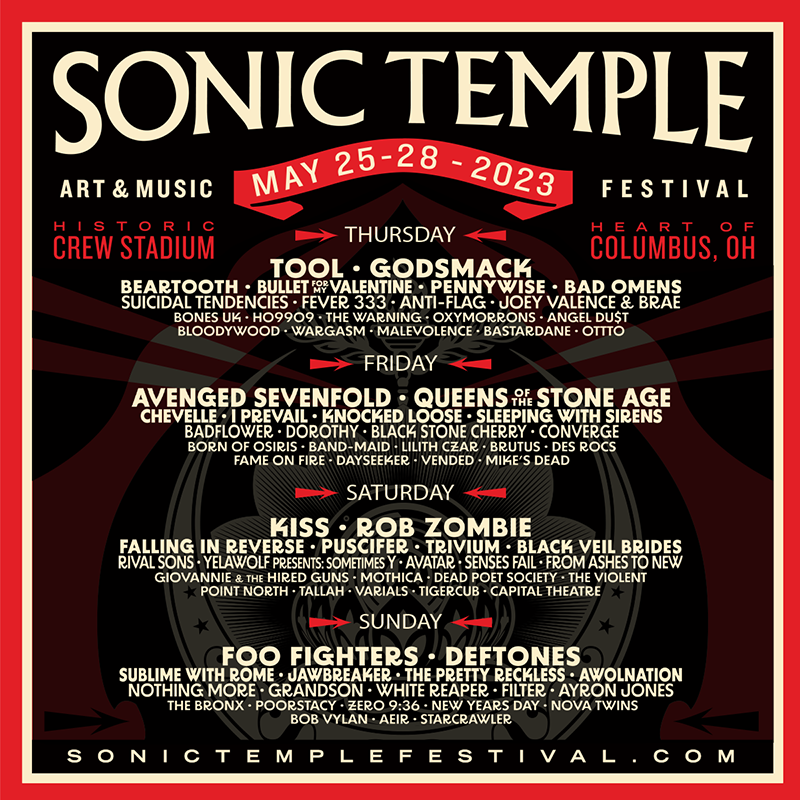 SONIC TEMPLE FESTIVAL – COUNTDOWN
The countdown to the festival has begun and all of Ohio has been waiting patiently for this magical event to return to Columbus, Ohio
May 25-28 with headlining bands such as Tool, Godsmack, Avenged Sevenfold, KISS, Rob Zombie, Foo Fighters and Deftones it is for sure to be another year to lock in your memory bank.
If you do not have your tickets you had better snatch them up as they are going fast.
Listen to the live radio show for more details on the events.
Related
0
0
SLIPKNOT, PANTERA & LIMP BIZKIT Lead All-Star Rock & Metal Lineup For Massive 2023 Edition Of Inkcarceration Music & Tattoo...