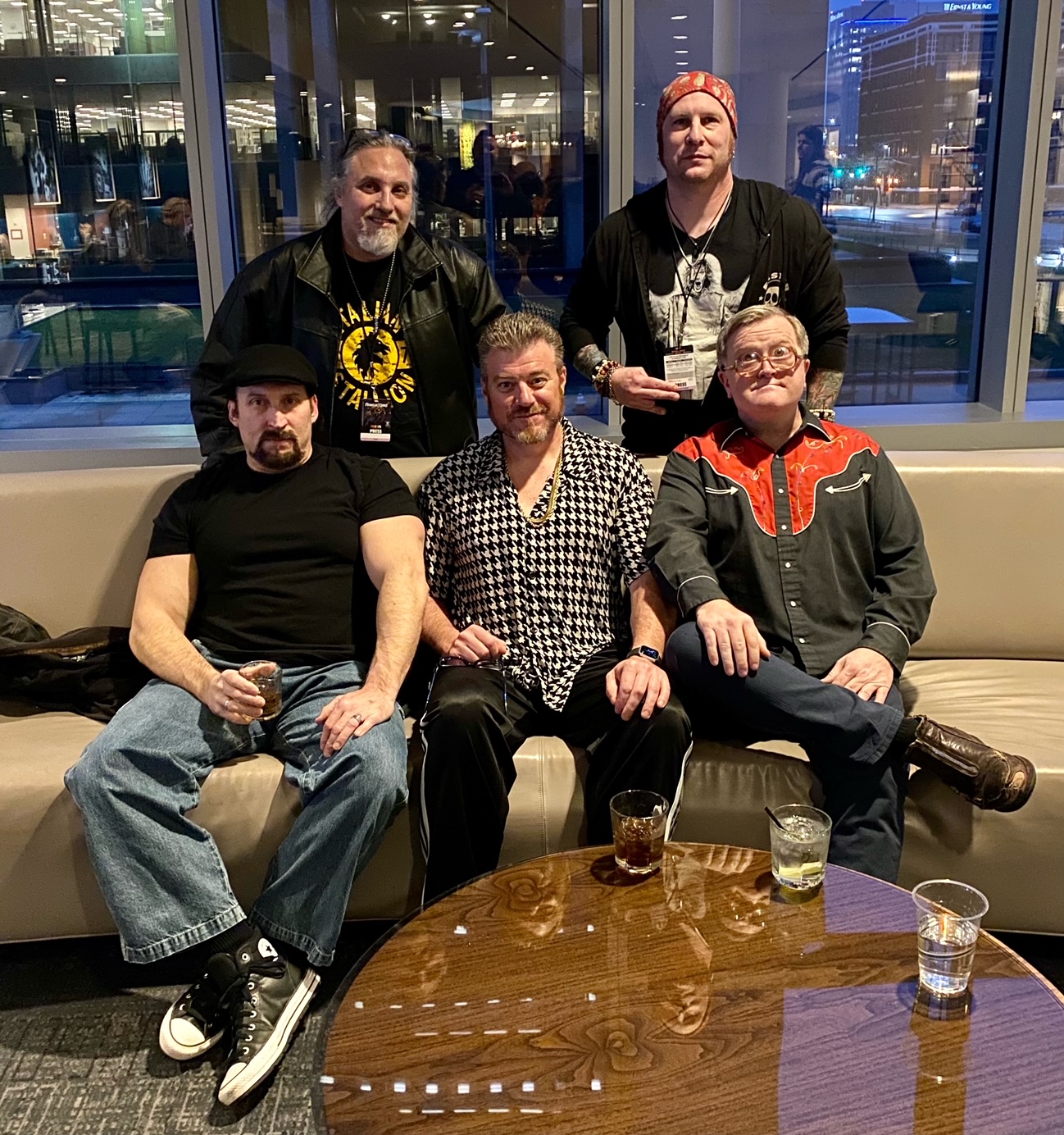 #604 MTRS – Sunless Daze, Trailer Park Boys, Linda Robertson Reinhardt
Read Time:
1 Minute, 27 Second
#604 MTRS Maximum Threshold Radio Show – Sunless Daze, Trailer Park Boys, Linda Robertson Reinhardt
On this episode we have old friend of the show give us a sneak call in. Sunless Daze guitarist calls in out of the blue to shoot the shit about what he has been up to and we just talk music, guitars, rigs, gigs etc. Miss talking with him. Love him! Can't wait to hear new music so we can promote it and get it out there for others to hear it.
Next interview was the lovely Trailer Park Boys. Michael and Dom talked to them about random things, it was great they stayed in character and it seemed to flow as if it was all part of and episode of their show. Was great. Topics from crossing the border, to body building, movies, traveling, sex with wildlife etc… A great listen. (Fan Expo Cleveland 2023)
A pretty fun interview with Linda Robertson Reinhardt, author, musician. I caught up with her at the Expo. She talked about her books and her CD that accompanies them. Please check out her books and her CD's on Spotify.
We talked about future contest at the MGM Northfield with Stryper and Kix ticket giveaway. Stay tuned!
Music played: Triumph, Overkill, Vultan, Van Halen
Played the Rock and Metal News segment. Thanks Ron!
Thanks for listening to this weeks edition. We love you and again thanks for downloading and taking the time being a part of our magic for you.
MaximumThreshold.net @maxthreshold
Podcast: Play in new window | Download
Related
#603 MTRS - Inkcarceration Festival Promotion Show Rockin' lil show for you tonight. Playing a few bands that will be...