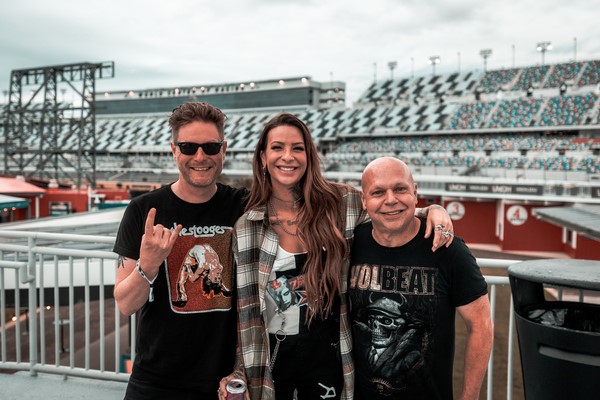 AXS TV PRESENTS POWER HOUR – AN ALL-NEW ORIGINAL WEEKLY ROCK ENTERTAINMENT TALK SERIES DEBUTING WEDNESDAY, FEBRUARY 15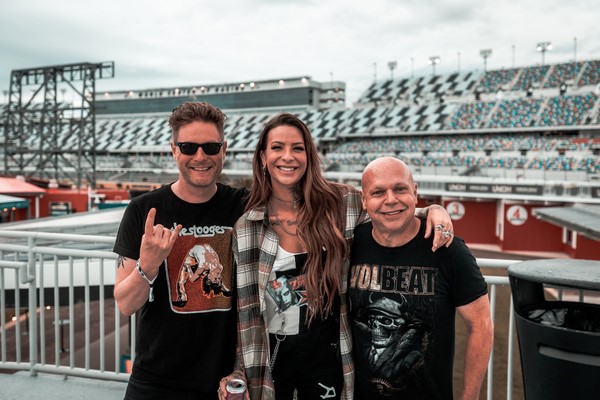 AXS TV PRESENTS POWER HOUR – AN ALL-NEW ORIGINAL
WEEKLY ROCK ENTERTAINMENT TALK SERIES DEBUTING WEDNESDAY, FEBRUARY 15
The Series is Hosted by Matt Pinfield, Caity Babs & Josh Bernstein, and Puts the Spotlight on the Hottest Music Videos & Latest News in the World of Rock, Featuring Exclusive Interviews with Slipknot's Corey Taylor, Halestorm, Anthrax, Godsmack, and More
LOS ANGELES (Embargoed – February 9, 2023) – POWER HOUR breaks down the biggest news and latest videos in rock, in an all-new AXS TV original music series premiering Wednesday, February 15 at 10 p.m. ET/7 p.m. PT. The series is filmed in Los Angeles and produced by Danny Wimmer Presents (DWP).
POWER HOUR is hosted by notable rock experts and enthusiasts Matt Pinfield (MTV, VH1), Josh Bernstein (Revolver Golden Gods, Loudwire), and Caity Babs (SirusXM's Octane). This is the first time that the series will air on television.
The inaugural season boasts star-studded interviews and special segments filmed exclusively for AXS TV, presenting 10 all-new episodes packed with breaking music news, as well as sit-downs with a legendary lineup of trailblazers such as Slipknot's Corey Taylor, Halestorm, Anthrax and Godsmack. In addition to counting down the week's most-talked about music videos from across the country, every episode of POWER HOUR invites viewers to get in on the action and choose the top five videos in the world. The week's leading vote-getters will then be featured in a special spotlight during each show.
Other season one highlights include fun and insightful segments with rock and metal titans GWAR, Shinedown, Butcher Babies, Theory Of A Deadman, Alter Bridge, New Years Day, Black Stone Cherry, Lilith Czar, Beartooth, Eva Under Fire, Versus Me, Ill Niño, and more.
"It's exciting to host this show every week with Josh and Caity," said series co-host Matt Pinfield. "Thanks to AXS TV and DWP, there is finally a destination to see all the hottest new rock videos every week on POWER HOUR. There hasn't been a destination on TV like this for fans of rock music in a long time."
"Rock is such an important genre in the music industry and has been largely ignored by mainstream TV. A weekly show that focuses specifically within the realm of rock is long overdue and we are thrilled to be on the frontline with AXS TV in bringing it to the airwaves," says Chamie McCurry, Chief Marketing Officer at Danny Wimmer Presents. "Our hosts' passion for music, combined with decades of experience covering the genre, promise to deliver a one-two punch covering all things in the week of rock!"
"POWER HOUR is tailor-made for AXS TV viewers, giving them all the latest information on the artists they love and the music that moves them," said Katie Daryl, AXS TV's Vice President of Programming. "This is the first time AXS TV is airing a true rock news magazine, and we could not think of anyone better to lead it than Matt, Josh, and Caity. They each have a deep passion for music and unparalleled knowledge that spans across a wide range of eras. We are excited to have them onboard and the DWP team, and we cannot wait to debut this new genre for our audience—creating the ultimate destination where they can come and keep current with all of their favorite bands right here in one place."