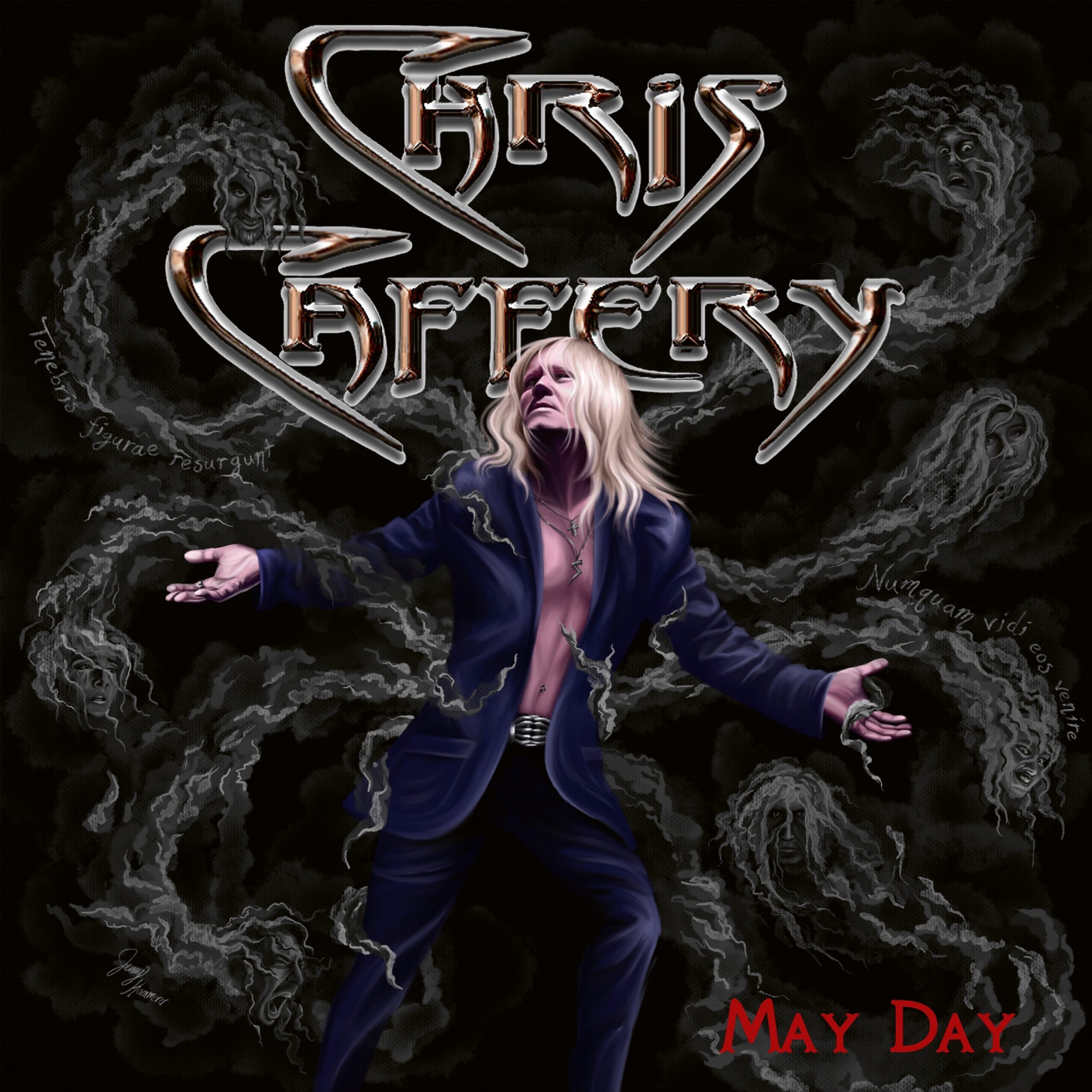 CHRIS CAFFERY reveals video of new single – first new music of SAVATAGE / TRANS-SIBERIAN ORCHESTRA GUITARIST in five years
Read Time:
1 Minute, 36 Second
Today, Chris Caffery presents the new single "May Day," the first new song by the Savatage and Trans-Siberian Orchestra guitarist in five years. The official video can be seen & heard HERE at Chris Caffery's official YouTube channel.
Chris Caffery comments: "We all have times in our lives when we may need to call for help. This help may need to come from friends or family, from the lord or from within yourself. The world has gotten darker and more evil as we enter deeper into cyberspace and the future. People and things are not always as they may seem. Images of yourself can even have the mirror show you as a stranger. You may feel at times like you are living a nightmare and the only place you are safe is in your dreams – a role reversal from living the dream and falling asleep into the nightmares."
Continuing, Caffery says, "Dark and evil shapes can rise into your life, ones you never saw coming. They can be demons inside friends, strangers, or even yourself.
"Time to exorcise the demons and reach to the sky for the power within. The only true way to move forward is to give that final goodbye. Not to yourself, or your friends, but the evil inside of all of us.
"Ignoring the darkness and being saved by the light is the true meaning and message of my 'May Day' – a call for help within myself – because in the end, only I can determine whether or not I will live the dream or the nightmare! Peace!"
Lineup
Chris Caffery – all guitars and vocals
Brian Tichy – drums
Sean McNabb – bass
Recording info
Produced, engineered, and mixed by Chris Caffery
Drums recorded by Brian Tichy; additional drum engineering by Aldo Linoble
Bass recorded by Sean McNabb
Music and lyrics written by Chris Caffery
MORE INFO:
www.facebook.com/ChrisCafferyMusic