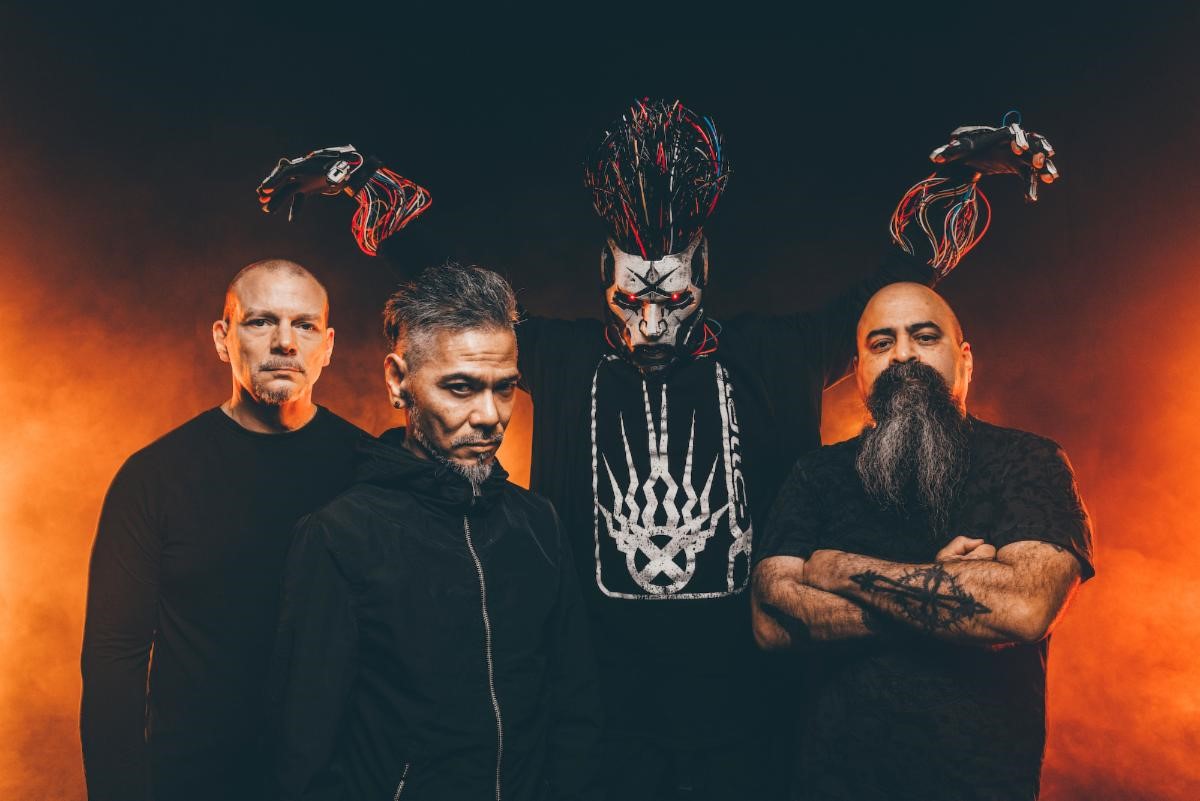 INDUSTRIAL MUSIC ICONS STATIC-X TEAM WITH DEITY CREATIVE MASTERMIND EDDIE YANG FOR NEW MECHANICAL EVOLUTION OF XER0 MASK FOR THE RISE OF THE MACHINE TOUR KICKING OFF ON FEBRUARY 25th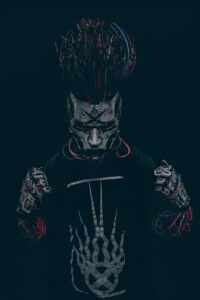 INDUSTRIAL MUSIC ICONS STATIC-X TEAM WITH DEITY CREATIVE MASTERMIND EDDIE YANG FOR NEW MECHANICAL EVOLUTION OF XER0 MASK FOR THE RISE OF THE MACHINE TOUR  KICKING OFF ON FEBRUARY 25th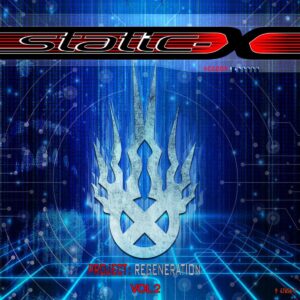 Band to Release PROJECT REGENERATION: VOL. 2 – Featuring the Final Recording of Wayne Static – on November 3, 2023 Now Available for Pre-Order
After making global headlines with the announcement of their eighth studio album Project Regeneration: Vol. 2, industrial music icons Static-X have partnered with master costume/prop maker Eddie Yang and his Deity Creative to evolve the look for guitarist/vocalist Xer0. Eddie Yang is a movie industry veteran known for his work with "Avatar," "Iron Man," "Man Of Steel," "The Amazing Spider-Man," "Robocop" and "Terminator: Salvation" to name just a few. Eddie Yang got his start working with Academy Award® winners Rick Baker and Stan Winston before branching out on his own in 2006 with Deity Creative.  The updated Xer0 look – including the new mask and wardrobe – was the result of a collaboration between creative director Edsel Dope and Ed McDonough from ECCO Studios and Eddie Yang. The idea for the new mask and overall image update was born out of a desire from Static-X to evolve Xer0's look to match the theme of The Rise Of The Machine Tour. Xer0 will unveil his new look live on February 25th in San Francisco, CA and The Rise Of The Machine tour runs through April 15th.
"I have always been a metal fan and have listened to Static-X since their first release Wisconsin Death Trip. I am honored to contribute to Wayne's legacy and to work with the band on their incredible vision for evolving Static-X and Xer0 into something that is truly unique. This project finally combined my passion for character design and metal music into one big check-off the bucket list!" exclaims Eddie Yang.
"Eddie is a genius" says Xer0. "We wanted to evolve the Xer0 character into a more cybernetic/robotic figure for the Rise Of The Machine Tour and Eddie absolutely fucking killed it!!!!!!!
"Eddie took the mask to a level that we never imagined possible, and we are so stoked with the result," adds Tony Campos
Static-X recently announced their eighth studio album Project Regeneration: Vol. 2. The new album is a collection of 13 brand-new songs that contains the final vocal performances & musical compositions of founding vocalist Wayne Static, along with the original Wisconsin Death Trip lineup featuring Tony Campos (bass), Koichi Fukuda (guitars) and Ken Jay (drums). The new album was produced by the band's current vocalist/guitarist Xer0 and mixed/mastered by long-time collaborator Ulrich Wild. The new album is scheduled for release on November 3rd and is now available for pre-order in various configurations including limited color vinyl, limited shirts, hoodies and more. The pre-order for Project Regeneration: Vol. 2 can be found here:
The first single released from Project Regeneration: Vol. 2 is a cover of the Nine Inch Nails Pretty Hate Machine classic track "Terrible Lie." The re-imagined version features vocals recorded by Wayne Static, along with an epic musical interpretation created by the original lineup and their producer Xer0. Wayne's vocals were discovered as part of a series damaged audio tapes that the band uncovered a few years back. The band's unique interpretation retains the electronic feel of the classic NIN song, while injecting it with the signature energy of Static-X and their Evil Disco sound. A music video for the single – which features Wayne Static projected behind the band – is now available and can be seen here: https://youtu.be/yZKzqTYBr2Y.
The video was directed by the album's executive producer and longtime friend Edsel Dope and co-directed by Matt Zane. Fans that pre-order the album in advance will have all singles available to them digitally as they are released starting with "Terrible Lie."
All of the music associated with Project Regeneration: Vol. 2 is the result of collaborations between the four  founding members: Wayne Static, Tony Campos, Koichi Fukuda, & Ken Jay, along with their new vocalist/guitarist/producer Xer0. No additional guests appear on the album and there were no outside contributions to the songwriting, musical compositions, or the performances on Project Regeneration: Vol. 2. Between the two releases, Static-X fans around the globe have been treated to over two dozen brand new songs – most of which feature Wayne Static on lead vocals – and all released after his untimely passing.
"I am so happy that the recording for Project Regeneration: Vol. 2 is finally finished, and the album is currently being mixed by our long-time producer Ulrich Wild. The only thing left is for the vinyl manufacturing to be completed," explains Tony Campos. "I am proud to say that between Project Regeneration: Vol. 1 and Project Regeneration: Vol. 2, we have been able to bring the fans 25 brand new Static-X songs, most of which feature Wayne Static on lead vocals. Nobody would have imagined that any of this could even be possible a few short years ago."
Wayne's mother, father, and three siblings remain involved with the band's work to this day and have proudly attended several shows since the band's reformation in 2019.
"We all miss Wayne very much and we are so proud of the way that the band has chosen to honor him through the completion of his final works. They continue to place an emphasis on his presence within their live shows and it's been incredible to see the fans continue to connect with the band's music and with Wayne's memory. We fully support the journey that Static-X is currently on, and we know that Wayne would be incredibly grateful for all of the hard work that Tony, Ken, Koichi, and Xer0 have done over the past few years," says Wayne's younger sister Aimee.
"We are so grateful to Wayne's family for giving us their blessings and trusting us to complete Wayne's final works," says Xer0. "This has been an incredibly challenging task, to say the least,  and it has all been done with an immense amount of love and respect. I am also grateful to all of the Static-X fans around the world for all of the love and support they have shown towards me".
"Due to this being a two-part album and the fans having already been treated to 13 original songs from Vol. 1, we thought it would be fun to share the NIN cover, as we announce the completion of Vol 2. 'Terrible Lie' is just a taste of what is to come, and we can't wait for fans to heart the rest of this album!" adds Ken Jay.
Static-X – featuring the line-up of original members Tony Campos, Koichi Fukuda, Ken Jay and newcomer Xer0 –  will be touring in 2023 headlining the Rise Of The Machine Tour with Fear Factory alongside Dope, Mushroomhead and Twiztid. The 42-date trek kicks off February 25, 2023, in San Francisco, CA and wraps up April 15, 2023, in Los Angeles, CA. Dates have been selling out across the country with select markets upgrading to larger venues to meet the demand for the tour. More sell outs will be announced in the future. Static-X also recently revealed plans for a tour of Australia and an appearance at the Blue Ridge Rock Fest this year. Remaining tickets for the Rise Of The Machine Tour and information on all tour dates can be found at:
Rise Of The Machine North American Tour 2023
Feb 25 – San Francisco, CA – The Fillmore
Feb 27 – Portland, OR – Roseland^ (Sold Out)
Feb 28 – Seattle, WA – Showbox^ (Sold Out)
Mar 01 – Vancouver, BC – Rickshaw Theater^ (Sold Out)
Mar 02 – Spokane, WA – Knitting Factory^ (Sold Out)
Mar 03 – Boise, ID – Revolution Concert Hall
Mar 04 – Reno, NV – Virginia Street Brewhouse^
Mar 05 – Sacramento, CA – Ace Of Spades (Sold Out)
Mar 07 – Phoenix, AZ – Van Buren* (Low Ticket Warning)
Mar 08 – Albuquerque, NM – El Rey Theater^ (Sold Out)*
Mar 09 – Oklahoma City, OK – Diamond Ballroom*^
Mar 10 – Dallas, TX – House of Blues (Sold Out)*
Mar 11 – San Antonio, TX – The Aztec Theater (Sold Out)*
Mar 12 – Houston, TX – House Of Blues*
Mar 14 – Atlanta, GA – Buckhead Theater
Mar 15 – Orlando, FL – Plaza Live*^ (Sold Out)
Mar 16 – Charlotte, NC – Underground (Sold Out)*
Mar 17 – Baltimore, MD – Soundstage (Sold Out)*
Mar 18 – Philadelphia, PA – T.L.A. (Sold Out)*
Mar 19 – New York, NY – Irving Plaza (Sold Out)*
Mar 21 – Boston, MA – Big Night Live* (Low Ticket Warning)
Mar 22 – New Haven, CT – Toad's*
Mar 23 – Montreal, QC – MTelus (Upgraded Venue) *^
Mar 24 – Toronto, ON – Danforth Music Hall (Sold Out) *^
Mar 25 – Detroit, MI – St. Andrews Hall (Sold Out)*
Mar 26 – Cleveland, OH – House Of Blues (Sold Out)#
Mar 28 – Pittsburgh, PA – Roxian# (Low Ticket Warning)
Mar 29 – Cincinnati, OH – Bogarts#
Mar 30 – Columbus, OH – The King of Clubs# (Low Ticket Warning)
Mar 31– Ft. Wayne, IN – The Clyde*
Apr 01 – Milwaukee, WI – The Rave*^(Low Ticket Warning)
Apr 02 – Green Bay, WI – Epic Event Center*
Apr 04 – Grand Rapids, MI – Intersection*
Apr 05 – St. Louis, MO – Del Mar Hall# (Sold Out)
Apr 06 – Indianapolis, IN – The Vogue#
Apr 07 – Chicago, IL – House Of Blues# (Low Ticket Warning)
Apr 08 – Minneapolis, MN – The Fillmore# (Low Ticket Warning)
Apr 09 – Lincoln, NE – Bourbon Theater#(Low Ticket Warning)
Apr 11 – Denver, CO – The Summit (Sold Out)#
Apr 13 – Las Vegas, NV – House Of Blues#
Apr 14 – San Diego, CA – House Of Blues#
Apr 15 – Los Angeles, Ca – Belasco Theater (Sold Out)#
* Featuring Special Guest Mushroomhead
# Featuring Special Guest Twiztid
^ Not a Live Nation Date