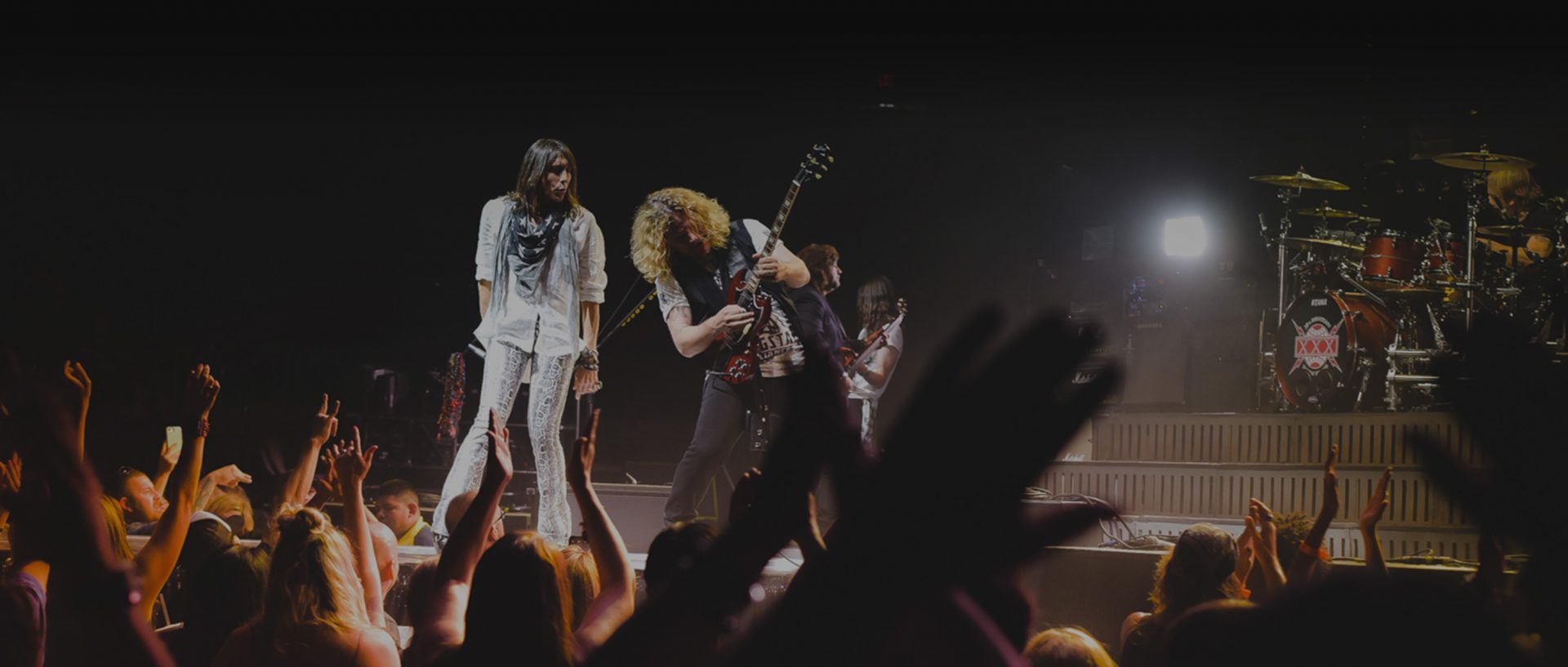 Tesla – MGM Northfield Park Center Stage 8/4 – Show review
Read Time:
2 Minute, 50 Second
TESLA
Northfield (Cleveland), Ohio
August 4, 2023
MGM Northfield – Center Stage
Show review – Michael Strong
On a hot summer night here on the North Coast, Tesla proves yet again they are one of the great American rock n roll treasures. Since the late 80s, these fine gentlemen have always given every ounce of energy to their adoring fans.
Tonight was no exception.
Frank Hannon, Jeff Keith and the boys let the crowd know they meant business by opening up, with "Lady Luck" an unexpected treat right out of the gate. Then launching into "Modern Day Cowboy" and "Hang Tough", the crowd knew we were in for it. It's a balls move when a band  immediately fires off a deeper cut, followed by two of their more popular radio/video hits instead of saving them for the back end of the set. Tesla struts that confidence and rightfully so. With barely a chance to catch their collective breath, the crowd got last year's "Time to Rock" and "Heavens Trail" from '89. Both sounding relevant and fresh, not some 30 plus years apart.
Realizing the fans are no spring chickens, the band slowed it down to some mid-tempo numbers. "Miles Away" flexed some serious rhythm section muscle with OG Brian Wheat on bass and newcomer Steve Brown on drums. Furthermore, the rhythmic duo provided that hypnotic vibe on "We're No Good Together" . With Changes"sandwiched between those grooves, showing off some deft guitar work from both Frank Hannon and Dave Rude.
Since that trio of slow burners didn't calm the near capacity crowd down, Tesla took a patriotic turn with "Private Ledbetter", complete with Frankie playing the "Star Spangled Banner" after sending chills throughout the room. To give an extra moment to recover from that emotionally heavy tune, they played "Lazy Days, Crazy Nights" showcasing Jeff's vocals that have not only withstood the test of time, but aced it.
"Love Me" yet another gem and "Call it What You Want" brought the tempo back up just in time for the showstopper, "What You Give". Jeff Keith made you feel every word. Full disclosure, this song makes me cry from the first note. Frank once told me, it's not their biggest hit, but that first chord garners the loudest roar from the crowd, both rang true this balmy Friday evening.The world could have ended after that, but Tesla wasn't done just yet. "Edison's Medicine" set the place on fire with Mr. Hannon's guitar and theremin solos. If that wasn't enough, Dave and Frank got behind the acoustic guitars for the intro to "Love Song" and the place erupted, which led to the loudest singalong of the evening.
As the set winds down, Dave and Frank strum the beginning of "Little Suzi", the song that introduced me to Tesla. Suddenly, I'm a freckle faced boy with a mullet and the song sounds as vibrant as ever. Closing with the ubiquitous "Signs", the band and the crowd were spent.Tesla, over the years, has embraced the multimedia aspect of the concert experience. Whether it was a backdrop of old pictures during older hits to make you reminisce of younger days or the poignant, stark visuals during "Private Ledbetter", combined with the charisma the guys possess that commands your undivided attention, Tesla truly engages the crowd for a full experience.