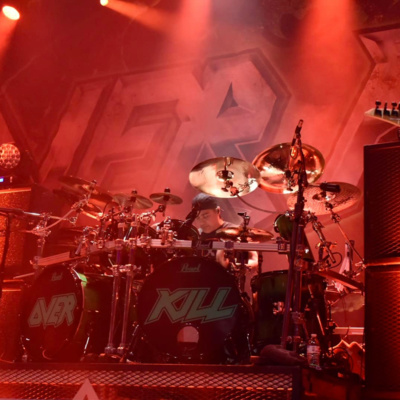 #599 MTRS – Jason Bittner (drummer Overkill), NonPhil
Our good buddy Jason Bittner, drummer from Overkill makes his  return to the Maximum Threshold Radio Show to have a little fun with us  and just bs with us. Its a really exciting and fun interview.
Also special call in from old time friend from the bayou, NonPhil. Talking back pain and MourningWagon boxsets and loin cloths.
Music Played: Overkill, Motley Crue, Vultan, Foghat, Herman Rarebell
Thanks for tuning in to our live broadcast of the Maximum Threshold  Radio Show and also thanks for downloading this episode. It means a lot  to us for you support.
If you subscribe on iTunes please rate us with 5 stars and please  leave a comment as we will read it on air. To download the show. Right  click on the DOWNLOAD link above and pick Save As! @MaxThreshold | facebook.com/maximumthreshold
Podcast: Play in new window | Download
Related
[caption id="attachment_225" align="alignleft" width="309"] Trailer Park Boys - and Dom Rini and Michael Strong[/caption] #604 MTRS Maximum Threshold Radio Show...