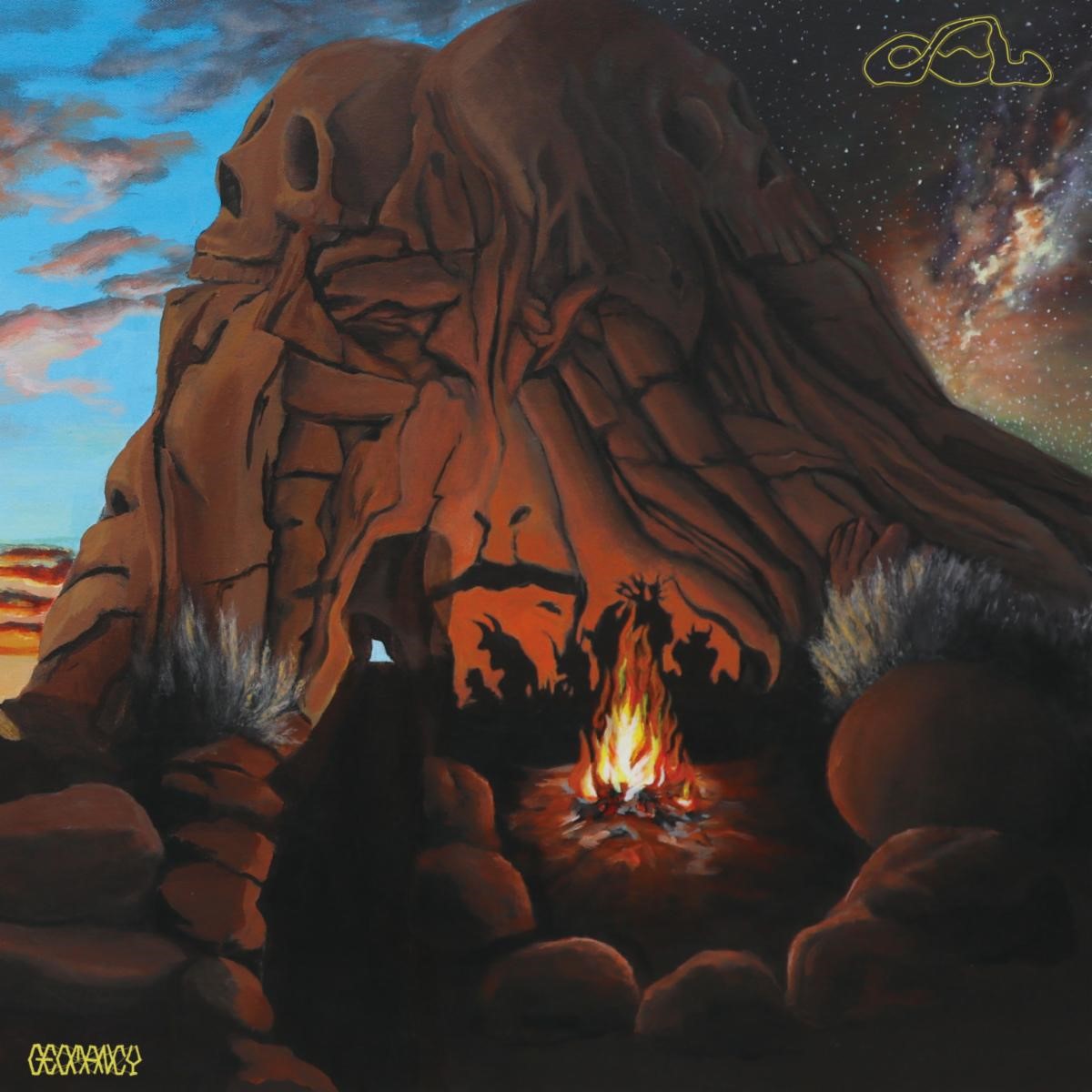 OWL: Decibel Magazine Premieres Geomancy Full-Length From California Psychedelic Prog Metal Group; Record To Drop This Friday Via Lummox Records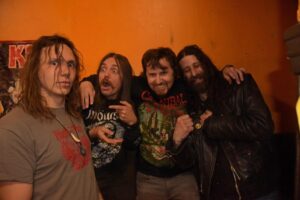 OWL: Decibel Magazine Premieres Geomancy Full-Length From California Psychedelic Prog Metal Group; Record To Drop This Friday Via Lummox Records
Decibel Magazine is currently streaming Geomancy, the third full-length from California-based psychedelic prog metallers OWL. The premiere comes on the eve of the record's official release, Friday, February 17th, via Lummox Records.
OWL's ambitious Geomancy long player enhances baroque elements of guitar composition while maintaining a defiant, barbed-wire anti-sociality. Ten-minute sagas erupt from inspirations bestial as cougar maulings, odes to Earth's continued viability rend consciousness in humanistic terms, and trenchant dual guitar leads echo Iron Maiden, Scorpions, Thin Lizzy, and King Crimson.
Notes Decibel Magazine, "Geomancy is a full-on trip, bearing more similarities to Pink Floyd, King Crimson, and even Thin Lizzy as it does Sleep… Geomancy sees the band really explore ideas, jamming on them for long periods without vocals and digging into psychedelia and stoner grooves with equal pleasure. The album ebbs and flows in its intensity but builds to two massive compositions in its later half: 'A King For Every Mountain' and 'Shadow Of Ehecatl.' The two ten-minute compositions, as well as the six-minute 'Floating Island' sandwiched between, feel like the culmination of the album; they contain the heaviness of 'Jupiterian Ocean' and the melodies of 'Runes Reprise,' building into a spectacular prog-metal conclusion that quietly fades out as the outro track, 'La Luz Compartida.'"
Stream OWL's Geomancy exclusively at Decibel Magazine today at THIS LOCATION.
Geomancy was recorded, mixed, and mastered by Justin Weis at Trackworx (Hammers Of Misfortune, Swamp Witch, Orthodox) and comes swathed in the cover art of Chris Corona.
Geomancy will be released on 2xLP and digital formats. Find preorders at THIS LOCATION.
OWL was forged in 2007 in the infernos of proto-metal, twin harmonies, and doom. By 2010, an album's worth of minimal demo(nic) riffage and draconian indulgence surfaced in Jackson, California, propagated by brothers Axell Baechle (guitars, vocals, piano) and Alexander "A.K." Baechle (guitars, vocals) and piqued the interest of industrious local artist, drummer, and yes, third brother, Clint Baechle. OWL played their first show at a barbecue in the proving ground of Oakland's then house scene.
Their self-titled LP followed in November 2012, as principal songwriter A.K. sweated out the resins of literature, the Bush years, and job loss. OWL toured for more than two years before releasing the full-length road-bomber Screech on tape in 2014 and vinyl in 2015. Original bassist Melanie Burkett eventually fled the band amicably to pursue endeavors outside of music.
Enter Jamie Sanitate, the ultimate Iron Maiden fan. Sanitate's athletic, NWOBHM-influenced bass playing buoyed OWL through a period of intermittent touring while the band grappled with new ideas. Finally in 2018, "Awaken The Mountain" was released as a single, highlighting the band's heavy-prog interests and the Pompeii-inspired songwriting of guitar animal, Axell. A true prog metal epic and cautionary tale of dwelling too close to volatile geologic formations, the track offered up a small taste of what would follow with this year's Geomancy.
"Geomancy buzzes and hums with the energy of a real live performance, but OWL's ingenuity in the studio has elevated some miraculous performances into an unexpected magic carpet ride through largely unfamiliar realms. It's enough to make your head swivel all the way around. Which owls can't actually do, but you get the idea…" – Blabbermouth
"Geomancy is a ride; a righteous interpretation of the greater '70s progressive rock opera by way of stoney desert metal and this much'll be obvious within just a couple of pieces. Humble production values and spirited, appropriately fiddly arrangements should speak to King Gizzard heads as well as folks interested in a shaken loose proto-metal feeling." – Grizzly Butts
"…exciting listening that requires your full attention. With so many facets and aspects, there is a raw charm in its borderline anti-social chaos and OWL have demonstrated that you don't need to be a sweep-picking, tapping, precision-engineered riff machine to be capable of some mad musical acrobatics." – Distorted Sound
"…their tone is stoner metal but their composition is early Iron Maiden through and through, creating those 'descending' couplings between guitars, drums, and bass. Add in the vocals, both the deeper main ones and the high-pitched, screamed backing tracks, and you've got everything you need for an absolute banger." – Heavy Bog Is Heavy on "Pyramid Builder"
OWL:
Axell Baechle – guitars, vocals, piano
Alexander "A.K." Baechle – guitars, vocals
Clint Baechle – drums, percussion
Jamie Sanitate – bass guitar
Additional Musicians:
Danika Ingraham – backing vocals
Keenah Fassett – backing vocals
Laurie Sue Shanaman – backing vocals on "King"
Hailey Chase – backing vocals and percussion on "Shadow"
Xaina – backing vocals and percussion on "Shadow"
http://www.facebook.com/owlbrotherhood