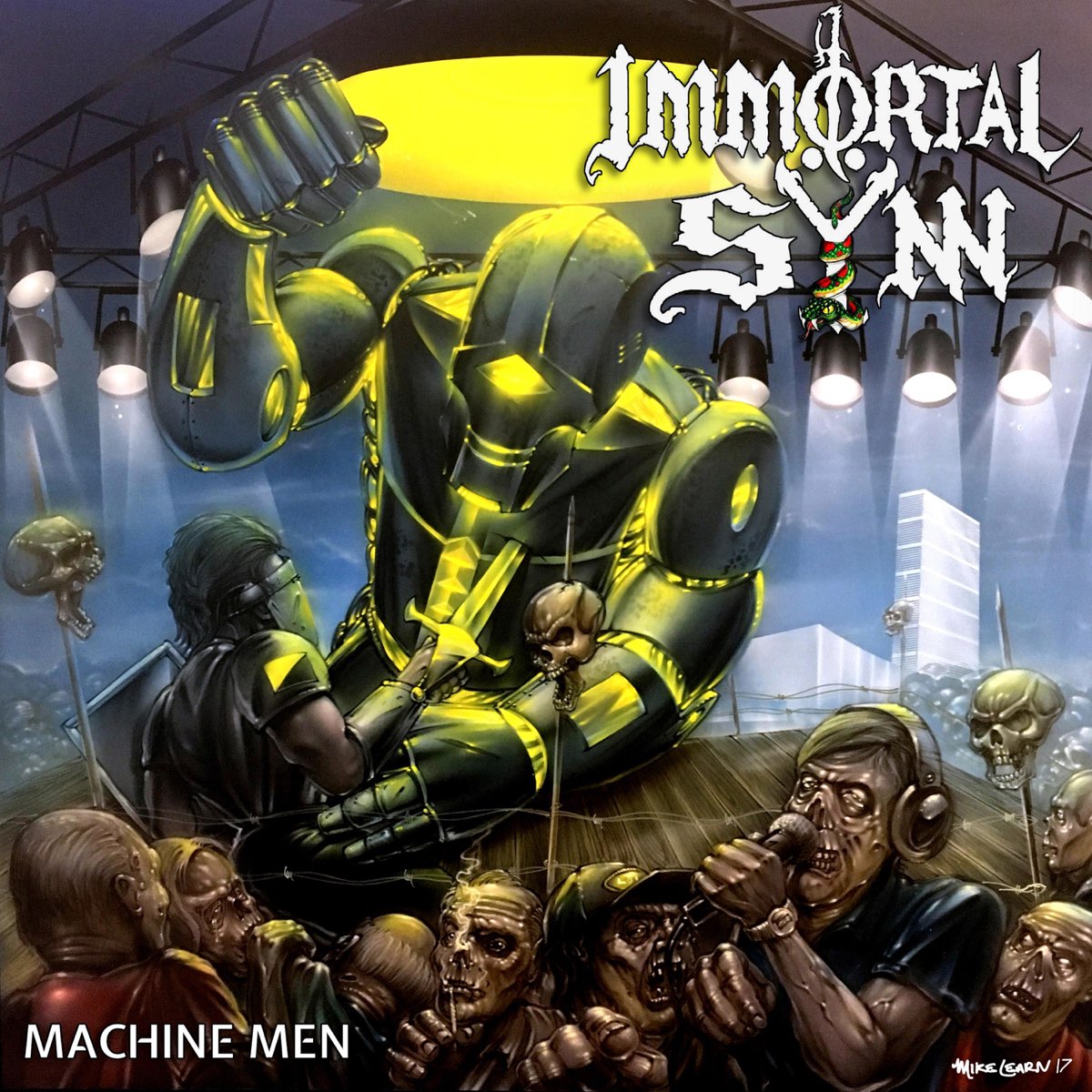 CD Review – Immortal Sÿnn -Machine Men (2017)
Read Time:
3 Minute, 35 Second
Metal maniacs Immortal Sÿnn are back at it and will be tossing this grenade of madness in the form of 11 new tracks on their latest release Machine Men which is scheduled for release on August 4th. Pre-orders are now available.
These Denver metalheads are pushing the envelope with Machine Men and they are bringing a fresh sound back to the music scene. When listening to this latest release the vibe is strong, the real standout sound is the guitar and the powerful vocals, not saying the rest of the band are slacking but these are more prevalent in this release. If I was a drummer I would say Axel Berrios is a madman on the kit and would focus this release on him. As he is an extremely proficient and technically gifted drummer. His kicks match with anyone else in the biz. Horns up to him! Chase at vocals brings the power to the mic, great screaming vocals, sweet melodic phrasing and keeping the sound together. Hard to really pinpoint his vocal styling, I guess you can say its a cross between classic thrash and teeters on the hardcore area. Pretty sweet. Guitar wise Miguel is just a monster! An indeed shredmaster. For an example of that listen to the song "Strength!" a brutal shredfest! Love the vibe of this song, it has the Pantera meets Metallica's "And Justice …" vibe to it. How could it go wrong! Tony Z and Cope really do a great job in this whole release holding up the rhythm section. Extremely accurate and precise, this is the glue that hold this band together. A critical piece that most bands lose credibility in, this band has all the pieces to be a front-runner.
This release "Machine Men" has the puzzle figured out and covers so much ground to satisfy everyone. So if you are looking for a new band to check out and to really fall for, make Immortal Sÿnn be that band.